BRAVO FOXTROT UNITED VETERANS
Hands-On, Grass Roots Outreach To Connect Veterans To The Services They Need
Bravo Foxtrot is A.O.R.
A

DVOCACY
O

UTREACH
COLLABORATIVE
R

ESOURCES

A.O.R in the military is a common acronym for Area Of Responsibility typically a combat zone or mission-critical region where ROE exist.
Bravo Foxtrot United Veterans Inc. has a significant impact on the lives of veterans and their families in our community. Over the last decade, Matt Simoni and Jade Pinto, the founders of Bravo Foxtrot United Veterans Inc., have overcome complex obstacles, but their partnership has proven to be successful both in business and in the humanitarian sector. Jade's artistic abilities and kind heart have brought unmatched integrity to all of their joint efforts. Matt's capability to step in as someone who can help Jade balance her artistic skills with the sometimes unkind world of business has strengthened their relationship. Because of their past life stories, along with their talents and compassion, this extraordinary couple found a critical void in the services offered to veterans in need. They filled it by establishing Bravo Foxtrot United Veterans Inc., a not-for-profit organization that offers aid to traumatized veterans that have been forgotten by the system, and by society. As Jade and Matt always say; "support your community and support your veterans." 
'LI's Forgotten Heroes': Film Depicts Struggle, Despair Faced By Vets
YouTube
FULL-LENGTH DOCUMENTARY NOW AVAILABLE!
Long Island's Forgotten Heroes
LI veteran wants to show "truth about the living conditions of many veterans [in] mental, social and economic despair" in new documentary.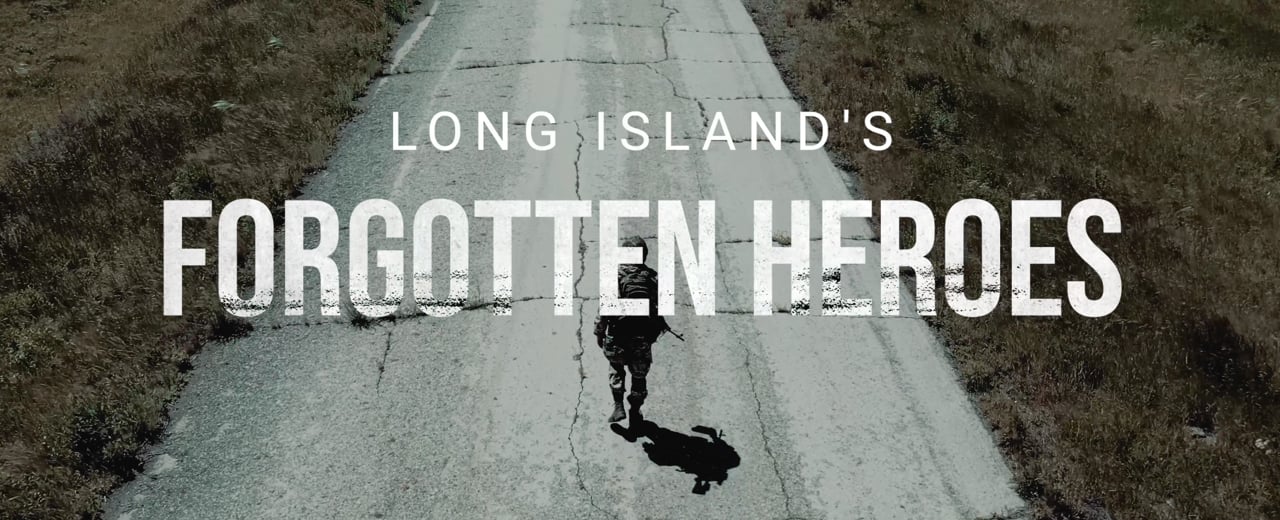 Bridging the Gap for Veterans
We've Raised Over $41,000 to Help Veterans Across Long Island
Your tax-deductible donation to the Bravo Foxtrot will make a meaningful difference in the Long Island military/veteran community. Approximately 80% of every dollar goes directly to programs that ensure our heroes and their families thrive today and tomorrow. The Bravo Foxtrot Board Members and Volunteers do not take salaries. 
We have a comprehensive, proven process for selecting impactful programs that meet the immediate needs of the veteran population, while also addressing deeper-rooted barriers to their long-term stability. We fund the programs that are changing and saving lives and work tirelessly to ensure those programs are effective.
Bravo Foxtrot also accepts physical donations 7 days a week. Please schedule in advance by calling.
HOW YOUR DONATIONS ARE UTILIZED
Do you have questions about Bravo Foxtrot and the help that is needed for our veterans?
What services does Bravo Foxtrot provide veterans?
The assistance we provide includes essentials such as food, clothing, hygiene products, talk groups, virtual meetings, and advocacy. In addition, Bravo Foxtrot is sponsored by Fusco Branstein and Rada law firm in order to provide the deserved legal aid for these veterans and to fulfill the "financial stability" aspect of their mental health/social status recovery.
How are the donations used?
Bravo Foxtrot United Veterans Inc. was formed for the purpose of establishing a residential program(s) that will provide temporary stable housing and holistic therapy (meditation, self-awareness, mind/body/spirit cohesion, etc.) to veterans in order to facilitate their successful reintegration back into their families and communities.
Bravo Foxtrot is approved by the OTDA (Office of Temporary Disability and Assistance) to house 20 or more veterans (known as an adult shelter). Our goal is to implement this in the form of temporary and stable housing in a rural or semi-rural area. Healing modalities such as meditation in motion (by working with plants and the land), working with animals, meditation, and other holistic means will be heavily promoted as well as veering off traditional Western medication as a sole treatment plan.
The donations received go to fulfilling this mission. 
What percentage of monetary donations go to veterans?
After operating costs, 100% of all donations go to assisting veterans! The Board of Directors are all volunteers and do not receive salaries. 
Do you accept physical donations? What kind?
Bravo Foxtrot also accepts donations 7 days a week. Please schedule in advance by calling.
Some of the items we are in need of are: 
Propane Lanterns

Tarps

Tents

Food Items That Can Be Consumed Without Cooking 

First Aid Kits

Battery Powered Flashlights

Battery Powered Radio

Sternos

Multi Tools/Pocket Knife

Baby Wipes

Outdoor Survival Gear
Do you accept corporate sponsors?
Yes! We are always looking to partner with local businesses to assist in our efforts. Please call or click here to learn more.
Is Bravo Foxtrot United Veterans a non-profit 501(c)(3) Organization?
Do you pay salaries to your board members or staff?
No - all of our board members and staff do not receive salaries. We are entirely a volunteer organization.
Can I volunteer for Bravo Foxtrot?
Absolutely. We rely on many volunteers routinely in assisting us in several different ways. If you have more questions about how to get involved click here.
In honor of the men and women who have devoted their lives to securing our free nation, our goal is to spread awareness and provide integrative care to veterans in order to guide them back to their natural paths.
Bravo Foxtrot accepts one-time as well as subscription-based donations to aid veterans across Long Island. Physical donations are also accepted. 
Suffolk County Legislature
October 2022
Bravo Foxtrot United Veterans Premieres Documentary about Long Island's Homeless Veterans
Newsday
October 2022
Couple's mission: Helping Long Island's 'forgotten heroes'
DIAMOND SPONSORS
Bravo Foxtrot would like to thank Doodle Dog Graphics, Repair My Report, and Turnpoint Media for their generous support and dedication to helping our organization achieve its goals.
Bravo Foxtrot United Veterans Inc. offers aid to traumatized veterans that have been forgotten by the system, and by society.
1A Railroad Plaza
Bay Shore, NY 11706
Tuesday - Sunday: 12pm – 12am
Monday: Closed